12 sites have this keyword listed in their metadata, here's one you may hate: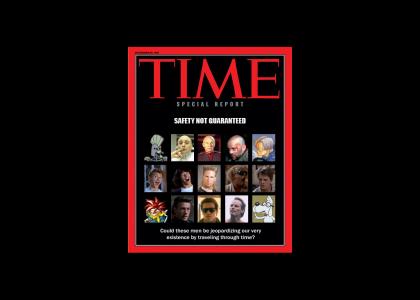 November 05, 1955 Edition! Special Report on the danger of time travelers. Image Origins: Time mag., Terminator, 12 Monkeys, Bill & Ted, Back to the Future, Timecop, Star Trek, Austin Powers, Planet of the Apes, DBZ, Chrono Trigger, Mr. Peabody, ATHF
Other sites with this keyword...