Keyword "C"
457 sites have this keyword listed in their metadata, here's one you may hate: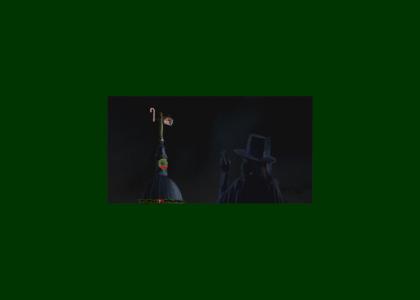 V may hate Christmas, but at least he has a sense of humour. For the record, this doesn't feature Tchaichovsky's original 1812 Overture. It's a new version created by the film's composer, Dario Marianelli for the end of the music cited. Merry Christmas!
Other sites with this keyword...
| | | | |
| --- | --- | --- | --- |
| ?Metallica gives test advice | Odsquad64 | 21,612 | (4.13) |
| ?KOENTMND: Dr. Billy V. Dean | DarthWang | 2,580 | (4.13) |
| ?KOENTMND: Matlab Miracle | dmaz | 8,084 | (4.12) |
| ?KOENTMND: Dr. Billy V. Koen Discovers KOENT... | Graphite | 6,244 | (4.11) |
| ?KOENTMND: Dr. Billy V. Koen Doesn't Ch... | NiteSky | 4,012 | (4.10) |
| ?KOENTMND: Masters of Matlab | DarthWang | 14,566 | (4.10) |
| ?KOENTMND: Tighten up the Matlab! | DarthWang | 4,196 | (4.10) |
| ?Dr. Billy V. Koen responds to a facebook message | dmaz | 5,739 | (4.10) |
| ?I believe in a thing called matlab | hdofu | 930 | (4.09) |
| ?KOENTMND: Matlab IS the Answer! | DarthWang | 2,611 | (4.09) |
| ?John C. McGinley doesn't change facial exp... | LordOfKetchup | 6,587 | (4.09) |
| ?KOENTMND: Go Go Matlab Rangers! | renegade64 | 6,455 | (4.07) |
| ?KOENTMND: The Return of MATLAB | NiteSky | 5,033 | (4.07) |
| ?KOENTMND: Hello World | stoned | 3,052 | (4.07) |
| ?KOENTMND: Matlab - The First Season | DwideSchrude | 3,284 | (4.07) |
| ?lol, REAL lightspeed | agentanderson | 10,519 | (4.07) |
| ?KOENTMND: Livin'The Method | NiteSky | 1,796 | (4.06) |
| ?Jazz Can Transform | automaton | 7,785 | (4.06) |
| ?KOENTMND: Matlab, anyone? | DarthWang | 3,153 | (4.05) |
| ?KOENTMND: Matlab machine | DarthWang | 2,773 | (4.04) |
| ?KOENTMND: Requiem for a Koen | Reeven | 2,346 | (4.04) |
| ?C for Cookie (Vendetta) | thefranchise2 | 14,672 | (4.03) |
| ?KOENTMND: Construction Set II | NiteSky | 5,273 | (4.03) |
| ?Can't Talk Now! | nickster2006 | 9,294 | (4.03) |
| ?Bill Nye OMG CNN | v3r71g0 | 42,200 | (4.03) |
| ?KOENTMND: Matlab Bonanza | BTape | 5,803 | (4.02) |
| ?KOENTMND: Future Koen Wants You to Do Matl... | cameraman | 3,836 | (4.02) |
| ?KOENTMND: Neo already finished C | DarthWang | 3,571 | (4.01) |
| ?they murdered my wife. | Dyslexia | 3,230 | (4.00) |