147 sites have this keyword listed in their metadata, here's one you may hate: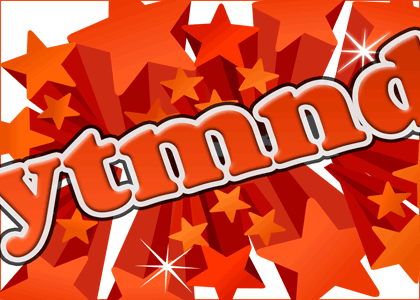 WASHINGTON — The Republican chairman of the House Intelligence Committee rebuffed calls on Tuesday to recuse himself from the panel's investigation into Russian meddling in the presidential election, as Speaker Paul D. Ryan expressed support for his continued leadership. Representative Devin Nunes of California, the chairman, said he would continue to lead the House investigation despite accusations from Democrats — including his committee's ranking member, Representative Adam B. Schiff of California — that he is too close to President Trump to conduct an impartial inquiry. "Why would I not?" Mr. Nunes told reporters on Tuesday morning. Pressed about concerns from Democrats, he added, "That sounds like their problem." Mr. Ryan — who, as House speaker, has the power to remove Mr. Nunes as chairman — said he saw no reason for Mr. Nunes to step away from the investigation. Continue reading the main story Last week, Mr. Nunes said he briefed Mr. Ryan on information indicating Mr. Trump or members of his transition team might have been "incidentally" caught up in legal surveillance of foreign operatives by American spy agencies. Mr. Ryan said on Tuesday that he did not know the source of that information. In a new flare-up on Tuesday, The Washington Post reported that the White House had tried to block Sally Q. Yates, who was fired by Mr. Trump as acting attorney general in January, from appearing before the committee, apparently arguing that much of her testimony could be barred from discussion by presidential privilege that shields certain sensitive information from the public. In letters later obtained by The New York Times, her lawyer pushed back, asserting that much of what Ms. Yates would address had already been described publicly by senior administration officials. The letters were dated late last week, around the time Mr. Nunes abruptly announced his decision to scrap a public hearing. Sean Spicer, the White House press secretary, rejected the report as "100 percent false," saying the White House would not bar Ms. Yates from testifying. He also rejected the idea that the White House had pressured Mr. Nunes to cancel the hearing. "I hope she testifies," he said. "I look forward to it." Mr. Schiff said he was "deeply concerned" by the cancellation of the hearing with Ms. Yates and other former officials, which he said would have focused at least in part on Michael T. Flynn, the national security adviser who resigned after it was revealed that he lied to White House officials, including Vice President Mike Pence, about his contacts with Russia. Mr. Nunes insisted that he would stay on amid the news that the committee would not hold a closed-door meeting on Tuesday with James B. Comey, the F.B.I. director, and Adm. Michael S. Rogers, the director of the National Security Agency. Democrats said the cancellations went further, including a regular meeting later in the week. Mr. Nunes said the hearing with Mr. Comey and Admiral Rogers would be rescheduled. "Nothing has been canceled," he said. "Everything is moving forward as is." Later Tuesday, Mr. Nunes said the committee had invited Mr. Comey to appear once more, though it was unclear when that might happen. A committee spokesman said the request had been extended to Admiral Rogers as well. Mr. Nunes has argued that members need another private meeting with Mr. Comey and Admiral Rogers before they can hold their next public hearing.
Other sites with this keyword...
site
user
views
score
?Hurricane Dean's projected path (v 3.2)
hockeyham
223,925
(4.63)
?California (Howard Dean does the OC)
nicomachean
61,186
(4.36)
?Representative Dracula (D-CA) 12th District
Turtleproof
2,918
(4.27)
?(

nsfw

) Cracked-out pissing bum is having a wonderf...
science
66,041
(4.22)
?Arnold: Who are you?
Windman
12,658
(4.22)
?Howard Dean: California Love
MasterSitsu
24,420
(4.17)
?Hammer of the Welles
scumbagbastard
1,958
(4.13)
?Californias
Phantasm
4,174
(4.08)
?California Rolling Stop
YarenZero
1,276
(4.00)
?Surf Nazis Must Die
shrapnelmagnet
5,552
(4.00)
?I Vish Zey All Kuld Be...
Vandal
907
(4.00)
?California's Safety Not Guaranteed,
Pilsbury
870
(4.00)
?Bennett sightings over california
airbornebryan
3,901
(3.97)
?lazystoner - ARNOLD
lazystoner
7,588
(3.94)
?The Rock Can't Stop Arnold
kodex
7,972
(3.93)
?Barry Bonds didn't take steroids
Stonhenged
2,147
(3.88)
?Ahnold burns one down
grandpied1
3,605
(3.86)
?Arnold Schwarzenegger Song
ClinkCom
5,090
(3.86)
?Governor Schwarzenegger takes on America&#03...
super-surfer
4,593
(3.83)
?Pedobear is on the Lam!
Evilbeaver
4,465
(3.83)
?(

nsfw

) Governor Schwarzenegger on Budget Woe...
ArchAngelEB
1,132
(3.77)
?Howard Dean Vs Sir Mix-A-Lot
Robs
5,247
(3.72)
?BRANDONBANNAVONG
dooty
117
(3.67)
?JEFF GORDON IS GAY!!!!!
Winchester
13,387
(3.64)
?Secret Nazi CA!
FlashKrag
738
(3.63)
?Tookie granted clemency!!!!
hentaiknight
11,048
(3.62)
?Zzyzx Road!!!!
SilentAndroid
1,320
(3.60)
?secret nazi chess champion
bordelloman
1,023
(3.60)
?Santa's Vacation to Palm Springs
chelsea1337
874
(3.59)