276 sites have this keyword listed in their metadata, here's one you may hate: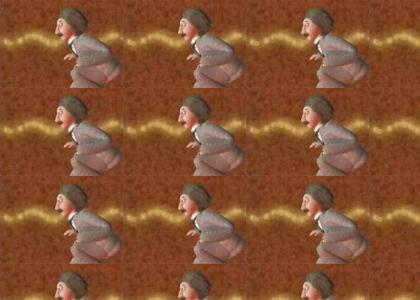 I was doing research on special relativity when I came across this video of Einstein chasing a light wave. I also happened to have my playlist on and pokemon was playing. I thought the music was oddly fitting of the light wave background
Other sites with this keyword...
| | | | |
| --- | --- | --- | --- |
| ?Here's a Light! | Espejo | 653 | (3.55) |
| ?Alvin mourns the death of his brother | Luminar | 1,364 | (3.53) |
| ?I shouldve been the one.... | mik3m | 1,022 | (3.53) |
| ?MST3000 travels at LIGHT SPEED! | jasonkrowe | 817 | (3.53) |
| ?Ultimate Star Wars iPod Commercial (Update) | MaledictionXon | 1,992 | (3.52) |
| ?Osaka's Son (Azumanga Star Wars) | imnotsatan | 8,819 | (3.51) |
| ?L | Sabakunoneji | 2,738 | (3.50) |
| ?BLANKSPACETMND: Blank Space May Cry | Captain-L337 | 896 | (3.50) |
| ?Robert McGee Presents: The Light of Courage 4! | NAveryW | 822 | (3.50) |
| ?Turn on Jesus and See the Light | Dissy | 879 | (3.50) |
| ?LIGHT'S IN A TRAP | T3hWaffleman | 764 | (3.50) |
| ?Traffic light? | xpirate16 | 920 | (3.50) |
| ?Anime Rave Girls (fixed) | Pandude | 6,347 | (3.50) |
| ?Riddick Has ONE Weakness | Squid-Inc | 1,920 | (3.50) |
| ?Tokemon, | ytnmd | 869 | (3.50) |
| ?Christmas Cock! | drdamage | 1,915 | (3.50) |
| ?Numericable Justice Remix @ Light . | Lambday | 598 | (3.45) |
| ?It's green | Crowtrobot | 1,288 | (3.45) |
| ?24 Hours of Angry Sunlight | Stipo | 1,624 | (3.44) |
| ?Bar Wars v1.0 | chidedneck | 1,108 | (3.43) |
| ?OMG Secret Empirical Small Moon! | nickster2006 | 1,094 | (3.42) |
| ?RELAXTMND: Scarborough Fair | ghcghcghc | 969 | (3.40) |
| ?RMOG - Mr. Next Day Carpet Installer | Portugeez | 979 | (3.40) |
| ?It's on with Jesus | Fluk3 | 861 | (3.40) |
| ?Blinded By The Light | roflkellen | 958 | (3.40) |
| ?Corn On The PSOBB Cob! | rappyhugger24 | 3,719 | (3.33) |
| ?Switch On | axxiom | 814 | (3.33) |
| ?NEDM Light (Refreshing not Included) | jhnsnwv9 | 815 | (3.33) |
| ?secret of mana 2 light priests room | Moggle | 1,049 | (3.29) |