1,419 sites have this keyword listed in their metadata, here's one you may hate: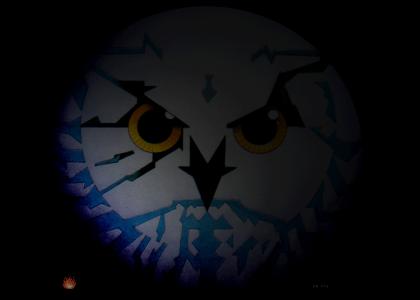 Psygnosis is a defunct game company. They were creators of the Lemmings franchise, WipeOut, and other great games. their company went under in 2000. The owl was their symbol. The full Zelda 3 remix can be found at OCRemix.org.
Other sites with this keyword...
| | | | |
| --- | --- | --- | --- |
| ?French O RLY | Grog | 1,904 | (3.76) |
| ?The Owls Find Love This Valentines Day | NinjaSetsuna | 3,154 | (3.76) |
| ?Parking : O RLY? | Akaikaze | 1,197 | (3.76) |
| ?World of Weird Books: Volume I | GuyMontag | 2,307 | (3.76) |
| ?Disappearances.... O RLY? | omg-walrus | 3,071 | (3.76) |
| ?OWiiLY? | GNARGH | 965 | (3.76) |
| ?NO WAI!!1 | GTK91 | 6,264 | (3.76) |
| ?O rly - Ya rly: Mario Kart:DS Decals | yoyoyoyyoIG | 23,944 | (3.76) |
| ?I wasn't Iraq............. | clydefr0g | 1,495 | (3.76) |
| ?McRly | dayve57 | 1,776 | (3.75) |
| ?Soul Calibur Owl (O RLY?) | Shadowolf | 4,012 | (3.75) |
| ?UNLEASH THE FURY | squeakywaffle | 2,681 | (3.75) |
| ?Once Upon a Time O RLY? | RickshawRiot | 845 | (3.75) |
| ?Internet Syndrome | pubby8 | 645 | (3.75) |
| ?To be continued... | eurotrashed | 916 | (3.75) |
| ?Zord Rly? | pryamus | 1,608 | (3.75) |
| ?Kris Kristofferson & The ORLY Owl Star In... | doclewis | 854 | (3.75) |
| ?HITLER: SPACE FUHER | kaseysaidwhattt | 1,658 | (3.75) |
| ?Moving RLY? | mattymetro | 885 | (3.75) |
| ?Ytmnd Floor Infestation | omfgz | 2,355 | (3.75) |
| ?O RLY ARTWRKZ | Xarrin | 951 | (3.75) |
| ?Owl doesn't know :( | whosflyingthisthing | 1,213 | (3.75) |
| ?Soul Calibur III training success reward? | zahaaticus | 5,971 | (3.75) |
| ?O RLY Master System! | nuclearbastard | 4,652 | (3.75) |
| ?the ytmnd council comes to a decision on eric baum... | dickyride | 1,205 | (3.75) |
| ?YTMND SUPER FAD BATTLE | RubberNinja | 3,495 | (3.75) |