2,583 sites have this keyword listed in their metadata, here's one you may hate: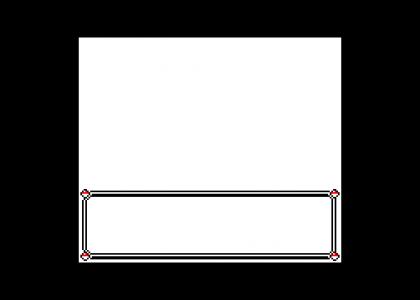 The best photoshopping I've ever done. Unfortunately the quality was reduced when exported as a .gif. Also, the sync doesn't work perfectly. Thanks to Bajeezus for various help, and playing the role of Red (Ash). My brother played the role of Blue (Gary).
Other sites with this keyword...
| | | | |
| --- | --- | --- | --- |
| ?A5H F41L5 T0 D3L1V3R TH3 P1ZZ4 | LinkCS2 | 16,386 | (4.19) |
| ?One Winged Cosby | MrKhan | 6,367 | (4.19) |
| ?Disturbed - Ten Thousand Pokemon | Billicus | 3,120 | (4.19) |
| ?EA Cosby | stubbyperson77 | 18,519 | (4.18) |
| ?Medieval Cosby | Dakmor | 2,642 | (4.17) |
| ?cosby enjoys a ytmnd (refresh) | stallion49 | 1,236 | (4.17) |
| ?That's Not Oatmeal | Rciwws | 856 | (4.17) |
| ?The Boogeymen | Flight33 | 2,095 | (4.17) |
| ?A Rather 'Farfetched' Loituma | Dexie | 6,528 | (4.16) |
| ?Pokemon is Tragic | kitt0111 | 96,787 | (4.16) |
| ?Huh? YTMND is evolving! | gphoenix47 | 10,491 | (4.16) |
| ?Homer Tells It Like It Is | Malev | 116,751 | (4.15) |
| ?Cosby Nukem | juiceman | 51,828 | (4.15) |
| ?Run away! v2.0 (rabbit edition) | chaosmarine | 16,857 | (4.15) |
| ?A shiny pidgy! Holy ****. | criswell | 28,376 | (4.15) |
| ?Psyduck | JengaJim | 1,622 | (4.14) |
| ?Cosby's Pokemon Test Team | RaCailum | 31,223 | (4.14) |
| ?So, how's the Mudkip? [REFRESH] | YTMNDJesus | 8,765 | (4.14) |
| ?Presenting...the International Pokémon Medl... | IggyKoopa | 25,939 | (4.14) |
| ?Zidane is a Pokemon | MegaManEXE | 132,224 | (4.13) |
| ?Darth Vader: Pokemon Master | samthebigkid | 36,465 | (4.12) |
| ?Cosby thinks to himself | ohneat | 24,535 | (4.12) |
| ?Cosby's Golden | SirLemming | 16,596 | (4.12) |
| ?Ash has no class | Mechadragoon14 | 11,676 | (4.11) |
| ?AC/DC is your pokeman | Action-Bastard | 4,310 | (4.11) |
| ?Pikachu: Too Much to Drink | JengaJim | 5,840 | (4.11) |
| ?The Pokémon Are Coming! | wallet | 75,179 | (4.11) |
| ?I use Jesus! LOL! | WilberP | 12,849 | (4.10) |