20 sites have this keyword listed in their metadata, here's one you may hate: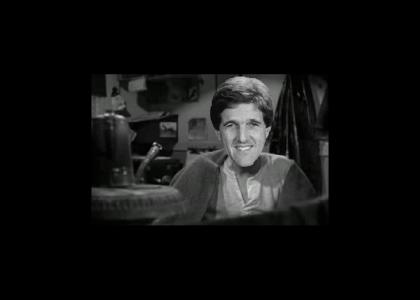 Upon meeting an angel, John Kerry foolishly wishes that he'd never forgotten Poland. After witnessing the horrors inflicted upon the world by altering this single event, he fervently pleads with the angel to leave the past unaltered.
Other sites with this keyword...
| | | | |
| --- | --- | --- | --- |
| ?George Bush ends John Kerry | adamsrib | 18,663 | (4.09) |
| ?Sing along with the Polish National Anthem | demsthenes | 2,453 | (4.08) |
| ?300 Seconds (vote 5) | selfhatred | 13,585 | (3.90) |
| ?Carry and Jorj mess with Polend (VOET 5 PLZ) | adamsrib | 1,016 | (3.88) |
| ?Spread my Poland and VOTE 5 away. | alholm2000 | 1,120 | (3.76) |
| ?A tribute to Polend (VOTE%) | Captain-L337 | 799 | (3.75) |
| ?Trent Reznor forgets Polend; ear rape ensues | adamsrib | 2,052 | (3.72) |
| ?The Poland Prophecies | adamsrib | 780 | (3.67) |
| ?Contacting Polend | adamsrib | 1,247 | (3.66) |
| ?Jon Carry gets revenge on Polend (VOET 5 4 YO... | adamsrib | 719 | (3.60) |
| ?How many polacks does it take to fly a plane? | frenchbreadpizza | 1,688 | (3.56) |
| ?Planet of the George W. Bushes | adamsrib | 998 | (3.56) |
| ?George Bush attempts to rob John Kerry | adamsrib | 1,171 | (3.45) |
| ?CAPTAIN-L337's 200TH SITE | Captain-L337 | 798 | (3.41) |
| ?YTMNDTMND: Well actually you forgot Poland f... | Captain-L337 | 1,158 | (3.31) |
| ?George Bush's Rammstein audition | adamsrib | 1,536 | (3.15) |
| ?The John Kerry Show | adamsrib | 635 | (2.92) |
| ?Robo Bush defeats Cyborg Kerry | adamsrib | 778 | (2.80) |
| ?Max is contacted by Optimus Prime | zabijam | 861 | (2.80) |