Keyword "Q33"
3 sites have this keyword listed in their metadata, here's one you may hate: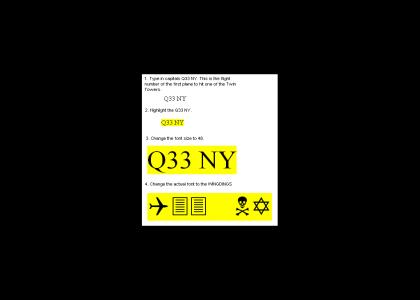 My friend sent me this e-mail on how the number 11 effected 9/11. I coppied this part and tested it out in MS Word, it actuallly does do that, really scary.
Other sites with this keyword...