15 sites have this keyword listed in their metadata, here's one you may hate: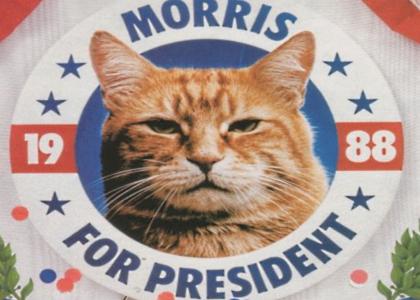 When writing-in Morris' name, be sure to include his address: 9 LIVES P.O. BOX 193575 SAN FRANCISCO, CA 94119-3575 Don't allow this formality to cost him another election. MAKE YOUR VOTE COUNT!
Other sites with this keyword...
| | | | |
| --- | --- | --- | --- |
| ?How to Keep a YTMNDer Busy (Look at the Zoomi... | DrHyde | 5,061 | (3.88) |
| ?¡ Lounge Revolución ! | cowpatch5 | 2,037 | (3.76) |
| ?13 YTMNDers needed | thaEdderz | 2,121 | (3.67) |
| ?It is good. Do you want to have some? | Dyslexia | 5,536 | (3.48) |
| ?uyefuyakcka | heilos | 1,658 | (3.29) |
| ?Max fails at April Fools day jokes | ghcghcghc | 2,919 | (3.24) |
| ?KANEDAAAA | mik3m | 2,674 | (2.67) |
| ?omg secret nazi urinal lololol | Dyslexia | 3,905 | (2.67) |
| ?THE REAL SECRET KRAMER CONSPIRACY | AngryDriver | 2,097 | (2.65) |
| ?how harry shoulda died......(spoilers) | verscharren | 1,823 | (2.50) |
| ?DJS BACK! | JLen503 | 1,327 | (2.14) |
| ?Blue Ball Machine (Classic GIF Returned) | bobarker97 | 4,828 | (1.00) |