269 sites have this keyword listed in their metadata, here's one you may hate: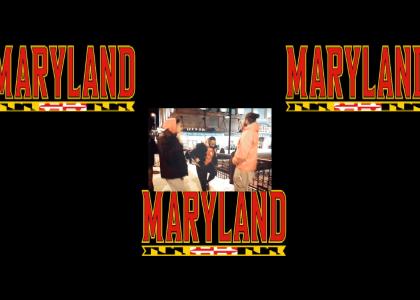 Maryland we're all behind you, Raise high the black and gold. For there is nothing half so glorious, As to see our team victorious. We've got the steam boys, We've got the team boys, So keep on fighting, don't give in! M-A-R-Y-L-A-N-D Maryland will win!
Other sites with this keyword...
| | | | |
| --- | --- | --- | --- |
| ?sperts | DerRetromann | 75 | (4.50) |
| ?L(FAG)L | prairiedogeric10 | 2,044 | (4.45) |
| ?Sports Centaur | indianapwnz | 1,419 | (4.29) |
| ?Time for baseball. Orly? | CosmosTheMouse | 14,827 | (4.23) |
| ?UFC is serious business | Falln | 3,205 | (4.20) |
| ?SCOTT BORAS: THE MOVIE! | SilentAndroid | 1,942 | (4.14) |
| ?Trippy Chillout Mix - "Coche Laut, The D... | Wolfmight | 1,311 | (4.14) |
| ?College Football Is Serious Business | Scientologist | 29,408 | (4.10) |
| ?SportsCenter Update with Stewart Scott (Updated) | Cliffington88 | 5,132 | (4.05) |
| ?Touchdown! | holt45 | 1,489 | (4.03) |
| ?The cat who could play pingpong | cloudy01 | 5,027 | (4.02) |
| ?Basketballs of Fire | needleonthevinyl | 630 | (4.00) |
| ?jeremy shockey gets shocked...seahawx r 1337 | masgniw | 1,584 | (4.00) |
| ?Sports! | harryseaward | 1,345 | (4.00) |
| ?Women's Bowling is Serious Business! | SlidersRox | 34,463 | (4.00) |
| ?George W. Bush likes PS3 | diprisk | 2,407 | (4.00) |
| ?JJ Redick | mmmmm15 | 2,643 | (4.00) |
| ?Cooers | amindlessidiot | 3,092 | (3.97) |
| ?Drunk Joe Namath | jbhunkamunka | 11,749 | (3.96) |
| ?Dr. Emmett L. Brown's Got March Madness... | AfroPunk | 2,383 | (3.95) |
| ?Colonel Sanders: Superhero | Alariens | 6,001 | (3.95) |
| ?Brokeback Basketball (Just in time for March Madn... | ElvisJulep | 2,224 | (3.94) |
| ?KFC Season Opens! | CroutonMagillicutty | 5,287 | (3.93) |
| ?PATRIOTS LOSE | prairiedogeric10 | 820 | (3.93) |
| ?Max Relaxes Tile over "For Tile's Eyes... | giesthunter01 | 3,696 | (3.93) |
| ?I Believe You Have My GUTS | stewie274 | 2,946 | (3.92) |
| ?sports! | ersherr | 1,688 | (3.92) |
| ?Sports fans must repent | Faith | 6,050 | (3.90) |
| ?PAR BIRDIE BIRDIE | mrtangible | 596 | (3.90) |