15 sites have this keyword listed in their metadata, here's one you may hate: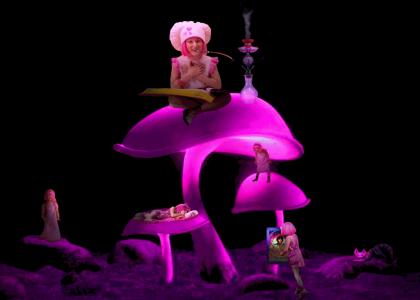 Well my first attempt at creating computer vocals. Not perfect yet but it will be with more practice. Basically, this is kind of a tribute to Syd Barrett with a little Alice in Wonderland theme thrown in. Enjoy.
Other sites with this keyword...
| | | | |
| --- | --- | --- | --- |
| ?Schizophrenics | Chichiri | 1,007 | (3.88) |
| ?R.I.P. Syd Barrett (Wish You Were Here) | Jokerkaaos | 4,521 | (3.73) |
| ?Gman's Got a Bike! (Re-Done) | Terminizor | 11,035 | (3.66) |
| ?R.I.P. Syd Barrett | Mysticsnowcone | 1,303 | (3.53) |
| ?Syd Barrett | cparamo | 929 | (3.50) |
| ?Rest in peace, syd! | AWOKNate | 888 | (3.50) |
| ?Syd Barrett RIP - Interview | reggie-wanker | 1,057 | (3.44) |
| ?Pinkfloydtmnd: Nigga Stole My Bike! | teddyleevin | 3,164 | (3.38) |
| ?Elmer Fudd Sings On The Wall | SaucerfulOfSecrets | 5,619 | (3.36) |
| ?n*gg* stole syd's bike | Luigi30 | 2,509 | (2.14) |
| ?Pinkfloydtmnd: Sonic Advises the Band | garnee | 1,185 | (1.95) |
| ?Syd Barrett had ONE weakness... | Luigi30 | 3,354 | (1.48) |
| ?Syd Barrett Stole My Bike!! | Tortoise262 | 915 | (1.14) |
| ?I've got a bike | combolombo | 1,125 | (1.00) |