1 sites have this keyword listed in their metadata, here's one you may hate: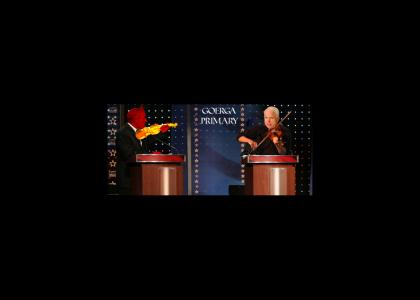 Johnny, rosin up your bow and play your fiddle hard, 'cause hell's broke loose in Georgia and the devil deals the cards. And if you win you get this shiny fiddle made of gold. But if you lose, the devil gets your soul.
Other sites with this keyword...