1 sites have this keyword listed in their metadata, here's one you may hate: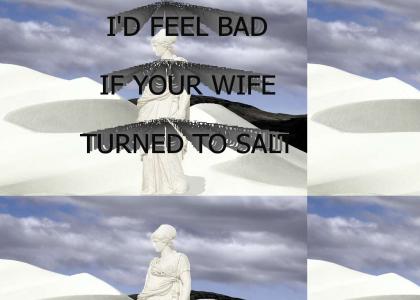 In the bible, this dude Lot (That's his name) ended up with his wife being turned into salt. Nobody likes a salty vag. Detailed explanation: http://en.wikipedia.org/wiki/Lot_(Bible) Image: www.pillarofsalt.com/images Sound: the famous "I
Other sites with this keyword...