1 sites have this keyword listed in their metadata, here's one you may hate: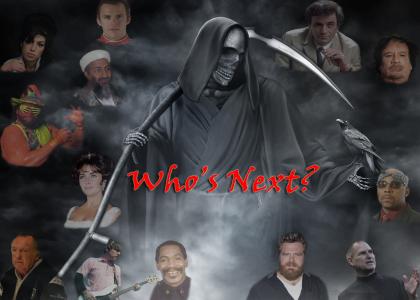 Notable deaths of 2011. From lower right corner, clock wise: Steve Jobs Ryan Dunn Bubba Smith Mikey Welsh Al Davis Elizabeth Taylor "Macho Man" Randy Savage Osama Bin Laden Amy Winehouse Dan Wheldon Peter Falk Muammar Gaddafi Nate Dogg The Reaper is greedy, so there are lots more that are not shown. Additions will be added upon request.
Other sites with this keyword...