403 sites have this keyword listed in their metadata, here's one you may hate: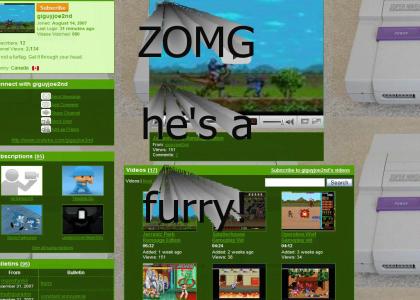 GO TO THIS PROFILE: http://www.youtube.com/profile?user=giguyjoe2nd The guy is a furry and he gets really mad when people bother him about it. Look at the comments on his page already, it's funny. Let us join in on the fun and spam his profile page!
Other sites with this keyword...