396 sites have this keyword listed in their metadata, here's one you may hate: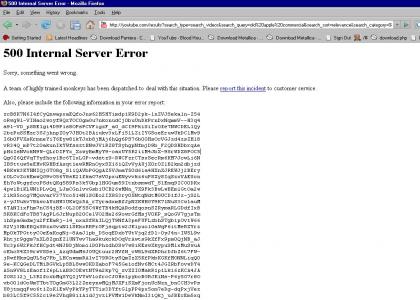 After sending the report to YouTube I recived an email that said. Hi there, Thank you for taking the time to send us your error report. The monkeys appreciate them almost as much as bananas, and so do the engineers--it helps them find problems o
Other sites with this keyword...