392 sites have this keyword listed in their metadata, here's one you may hate: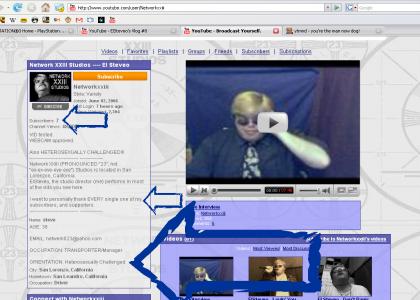 http://youtube.com/user/networkxxiii is a f*ggot. Song: Be Still My Heart - The Postal Service, mixed with NetworkXXIII's f*ggotry. The second part of the song (after the f*ggotry) is Be Still My Heat (No Body Mix) - The Postal Service.
Other sites with this keyword...