2 sites have this keyword listed in their metadata, here's one you may hate: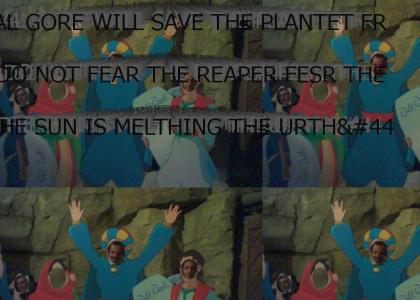 AL GORE WOKE UP IN HIS MANSION. HE LOOKED OUT OF THE WINDOW AND SAW THE LAND. THE EARTH WAS MELTING. AL GORE WAS SCARED TO GO OUT SIDE BECAUSE HE DIDN'T WANT TO MELT LIKE HIS WIFE AND CHILDREN AND TWO DOGS AND HIS CAT, CARL DID. AL GORE WOULD FIND A WAY O
Other sites with this keyword...