1 sites have this keyword listed in their metadata, here's one you may hate: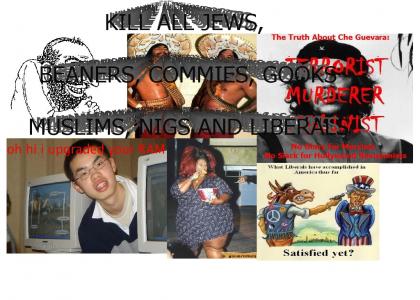 new ytmnd homepage for WHITE POWER. show your support for the cause by voting 5. We all have to pull together to topple osama obama then lock him away for good.
Other sites with this keyword...