1 sites have this keyword listed in their metadata, here's one you may hate: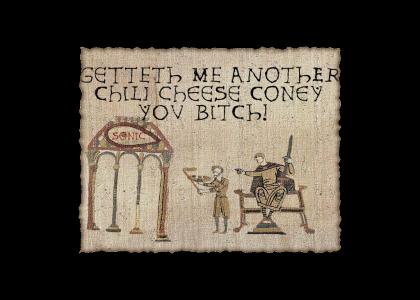 Nope, sorry, not the Hedgehog... Just a messed-up image of some medieval guy who wants nothing more in life (at least, for the time being) than one more chili cheese coney. Hope you enjoy it. Incidentally, I remixed the music using ACID Pro 5.
Other sites with this keyword...