125 sites have this keyword listed in their metadata, here's one you may hate: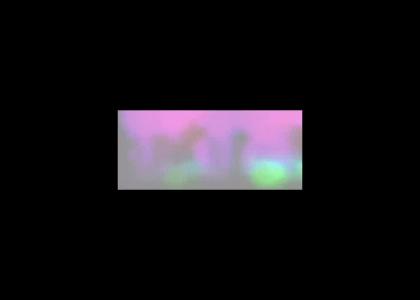 This is from a Gmod movie (see description), and I thought it would make a good YTMND. The animation for the combine is what you see when they catch on fire.
Other sites with this keyword...
| | | | |
| --- | --- | --- | --- |
| ?The Colors of Our World | tehjugulator | 1,321 | (4.07) |
| ?Teal Vs. Turquoise: An Informative Powerpoint Pre... | Flamble | 14,382 | (4.06) |
| ?3D goddess stares into your soul | mrtangible | 3,899 | (4.04) |
| ?ROYGBIV | MatZio | 1,123 | (4.04) |
| ?:-COLOR-: | rutger | 585 | (4.00) |
| ?Happy Easter!!! | shortbus | 1,310 | (4.00) |
| ?The Most Friendly Mind Control Attempt Ever | lt-smash | 1,038 | (3.98) |
| ?Barbie Gets High | EKAJ13 | 2,220 | (3.90) |
| ?Ice-T Likes Baked Not Fried | cubetriangle | 2,058 | (3.89) |
| ?Rave of Colors (Epilepsy Extasy) | JasonFrost | 6,364 | (3.89) |
| ?Three 6 mafia likes Jolly ranchers | faggotry | 1,528 | (3.88) |
| ?Lord of the Rings Breakdancing Rave | JERKFACE | 4,663 | (3.87) |
| ?Crazy Frog Bros. Rave | p0larbear | 6,458 | (3.87) |
| ?* What a Wonderful .. Fireworld * | Lambday | 1,166 | (3.84) |
| ?Action Figure Rave | Sniper-Wolf | 4,441 | (3.82) |
| ?stephanie loli pop | lazytown4 | 18,986 | (3.81) |
| ?Triptacular | MetalMentality | 1,760 | (3.80) |
| ?A Joke About Pancakes | Anti-Life | 576 | (3.80) |
| ?RUNAWAY | Hugotoronto | 708 | (3.78) |
| ?colormess ssemroloc *BEST IN FIREFOX* | mudkips | 2,853 | (3.72) |
| ?The Colors, Douche! The Colors! | HailEris | 641 | (3.71) |
| ?Song about colors *Refresh* | cerberus | 537 | (3.68) |
| ?art thou bored? | Decisivepumpk1n | 813 | (3.67) |
| ?Barney watchs Nascar | pubby8 | 733 | (3.64) |
| ?color_wave | suchonthis | 500 | (3.63) |
| ?Mr. T is god. | motioncitydisco | 1,233 | (3.62) |
| ?the 50's were an odd time | idolwick31 | 912 | (3.61) |
| ?32697 color gif | SpaceDolphin | 3,939 | (3.60) |
| ?Colors 2 | ZaRegendari | 481 | (3.60) |