385 sites have this keyword listed in their metadata, here's one you may hate: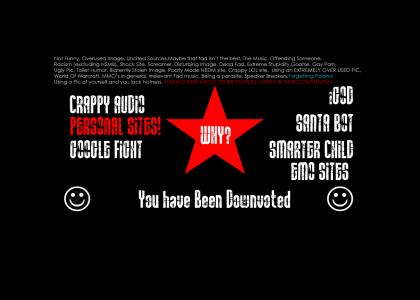 You may have noticed that I linked to this site in someone else's profile but it is not for the votes and I am not trying to promote it. It's just a simple list of things that will get you downvoted by the normal ytmnd user.
Other sites with this keyword...