1 sites have this keyword listed in their metadata, here's one you may hate: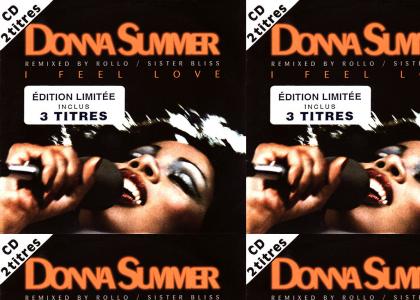 This post is in tribute to the late, great Disco diva Donna Summer. The world lost a truly great talent, voice and person on May 17, 2012. She had many great disco & dance hits over the years, such as [i]I Feel Love[/i], [i]Dream-A-Lot's Theme (I Will Live For Love)[/i] and [i]She Works Hard For The Money[/i]. This is a remix of I Feel Love from the mid 1990s produced by Rollo and Sister Bliss A.K.A. Faithless. I love this mix because Rollo and Bliss did not overpower Giorgio Moroder & Pete Bellotte's incredible production but just added some outstanding extra elements to turn it into an INCREDIBLE house music STOMPER! Enjoy! And please buy the song on iTunes or Amazon.com. R.I.P. Donna Summer, the Disco Queen. And FUCK CANCER!
Other sites with this keyword...