4 sites have this keyword listed in their metadata, here's one you may hate: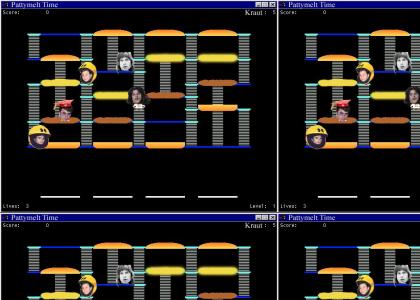 Christopher Guest impersonates Inigo Montoya while ordering a patty melt and siMELTaniously dying in "Pattymelt Time" level 1. For some reason Click and Directory show up from another site while fighting each other.
Other sites with this keyword...