73 sites have this keyword listed in their metadata, here's one you may hate: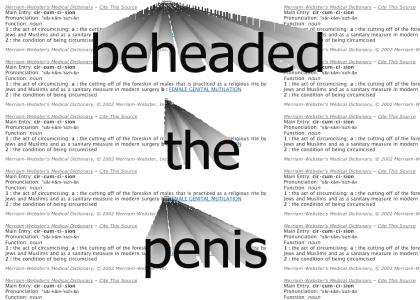 well, it kind of is. this site is more for the song than the image. ut's the best thing i could come up for the audio (he's really saying "we're headed for venus")
Other sites with this keyword...
| | | | |
| --- | --- | --- | --- |
| ?DOMO KUN!!!!!!! | Mauled-By-Jesus | 3,234 | (3.38) |
| ?Illusion | epiphyte | 1,392 | (3.33) |
| ?The final countdown | Heimdall | 8,434 | (3.32) |
| ?Um... guys? | Comradeboris | 647 | (3.29) |
| ?Final Countdown (Punch Out) | czarine2 | 4,378 | (3.26) |
| ?arrested development final countdown | madagent | 3,754 | (3.21) |
| ?Shirt Ninja: An Animated How-To *Updated* | Destroy | 594 | (3.21) |
| ?Hulk Hogan Loves The Final Countdown | TheMayor | 2,329 | (3.20) |
| ?The Hanji Countdown | SelfHighFive | 693 | (3.14) |
| ?The irony of Sui-Chan | HealthKit | 2,170 | (3.13) |
| ?if this doesnt get you pumped nothing will | dickyride | 501 | (3.13) |
| ?SWGs Final Countdown? | Lightsaber | 1,716 | (3.08) |
| ?lets ride a ship to hear.... | Goudy | 398 | (3.00) |
| ?challenger | pokenose | 584 | (3.00) |
| ?Its the Final Countdown.....to the Wii !!!! | g0dziLLa | 1,104 | (2.95) |
| ?The Ultimate Faceoff | irishrover | 587 | (2.93) |
| ?The President Has Been Kidnapped By Ninjas | Wraith1 | 996 | (2.83) |
| ?It's a fire downtown... | JollyWaffle | 808 | (2.83) |
| ?Yu-gi-oh! Final Countdown | chrombot | 1,852 | (2.80) |
| ?Damn Kids | chaoz | 257 | (2.80) |
| ?Will Wright 2000 | SugarRush | 657 | (2.80) |
| ?KazooKeylele Final Countdown Fag. NOW THIS I... | crematE | 410 | (2.80) |
| ?Pat Robertson is Evil! | BraneDamij | 811 | (2.75) |
| ?Owl prepairs to attack!!! | musicsoccer | 599 | (2.75) |
| ?Final Countdown Cat | GlamourKat | 1,418 | (2.57) |
| ?Transmission Log | Samusaaron3 | 472 | (2.50) |
| ?Europe is ... GAY?! | bizzacore | 739 | (2.47) |
| ?The Final Countdown | TheMoogle | 750 | (2.47) |