16 sites have this keyword listed in their metadata, here's one you may hate: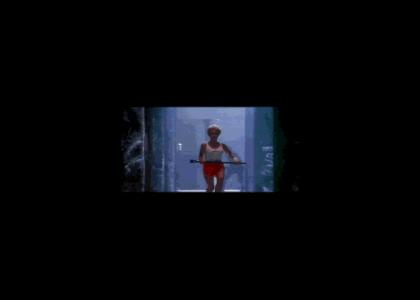 After FutureConan is destroyed by the mercenary Dawn Voh'Ter, Commander Richter travels back in time to seek the help of two powerful wizards. Just as the fate of FutureConan seems sealed, the two wizards appear moments before his ultimate destruction.
Other sites with this keyword...
| | | | |
| --- | --- | --- | --- |
| ?hoggle? goblin king? | opiumtrader | 1,860 | (4.13) |
| ?MacGyver Solves Labyrinth | richards6 | 27,425 | (4.11) |
| ?Lol collision hits 88mph goes back to the future and ... | the-clansman | 41,240 | (4.10) |
| ?Goblin King does NOT understand Christopher Wal... | money-hat | 20,818 | (4.07) |
| ?syncan WINS at YTMND! | Shorty-Longstrokin | 4,759 | (3.99) |
| ?The Secret To Bowie's Power | AskAak | 5,330 | (3.97) |
| ?Chunk understands Sloth | SemtexJack | 9,773 | (3.93) |
| ?The Goblin King understands Brian Peppers | Shorty-Longstrokin | 4,661 | (3.78) |
| ?Nothing Tra La La?! | Morgue | 7,540 | (3.67) |
| ?LOL Goblin King | IGotNoLifeCereal | 1,953 | (3.47) |
| ?Goblin King's Tralala | jcraig1701 | 4,085 | (3.13) |
| ?Jareth, the Goblin King draws near | CryingMutant | 3,667 | (3.06) |
| ?David Bowie spooks Keanu Reeves | will1000 | 2,033 | (2.23) |
| ?Brian Pepper's Labyrinth | briatt | 1,820 | (1.82) |