1 sites have this keyword listed in their metadata, here's one you may hate: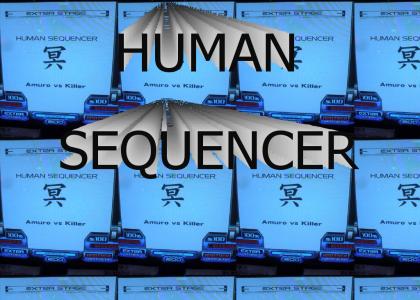 The latest "super-impossible" song on IIDX falls under the genre of "HUMAN SEQUENCER." Perhaps it will involve PLAYING EVERY SINGLE f*ckING SOUND IN THE SONG?! (UPDATE 7/25/05: Added in a loop from the song itself.)
Other sites with this keyword...