3 sites have this keyword listed in their metadata, here's one you may hate: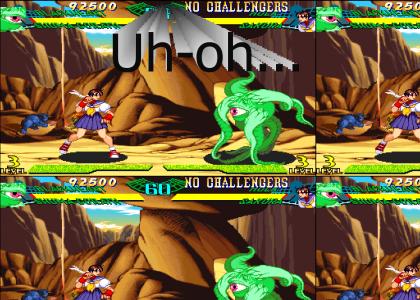 Schoolgirl + tentacle monster = uh-oh. Incidentally, after I took this screenshot, I used a grab move on Sakura. Eyeball Man tried to hump her brains out. (Revised music - 6-30-05)
Other sites with this keyword...