1 sites have this keyword listed in their metadata, here's one you may hate: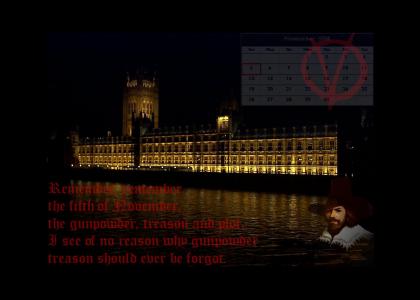 Gather together ytmnders, on november 5th, 2006. Gather at your state capitol buildings, and together let us remember the "Gunpowder Plot". If possible dawn the face of Guy Fawkes(if not for respect, but dramatic effect)
Other sites with this keyword...