3 sites have this keyword listed in their metadata, here's one you may hate: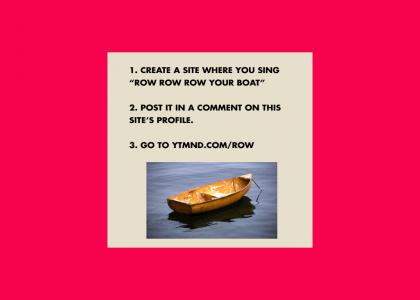 Create a site with yourself singing "row row row your boat" and then add it in a comment here. I will then add it to http://ytmnd.com/row.html where it will be added to the synchronized chorus.
Other sites with this keyword...