5 sites have this keyword listed in their metadata, here's one you may hate: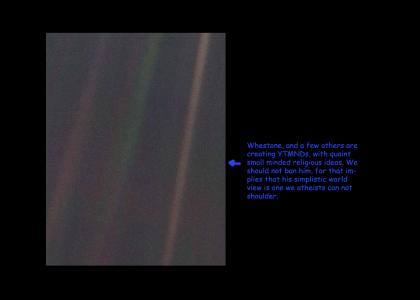 Damn that's a lot of comments. I've responded at http://skeptobot.blogspot.com - but that is just a quick rant. I will put a more professional post there later. It also has the picture & quote in full.
Other sites with this keyword...