4 sites have this keyword listed in their metadata, here's one you may hate: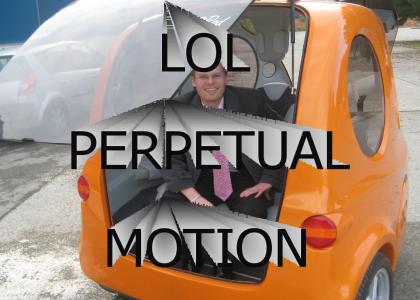 What if that generator was on-board the car? Then one day perhaps the compressed air that runs the cars will also run the generator to compress it's own air. A car that runs on air, and constantly refuels itself. Round and round, a perfect circle: perpe
Other sites with this keyword...