1 sites have this keyword listed in their metadata, here's one you may hate: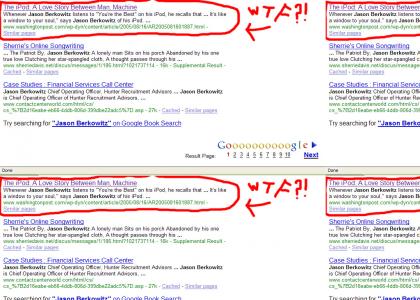 I googled my name and there was an article about how much I love my Ipod and listening to "You're the Best" on it. This is true, but I never told any journalists this fact about me. I am scared.
Other sites with this keyword...