9 sites have this keyword listed in their metadata, here's one you may hate: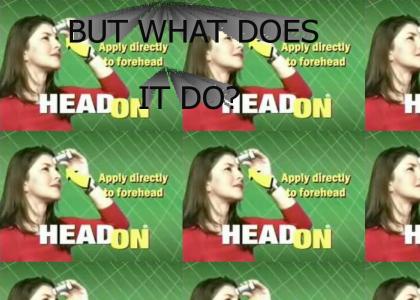 Head-On commercial. Someone else did it but added their own music to it - this is the original sound. Maybe you want to use it if you're doing an "on head" fad ytmnd? Enjoy.
Other sites with this keyword...