37 sites have this keyword listed in their metadata, here's one you may hate: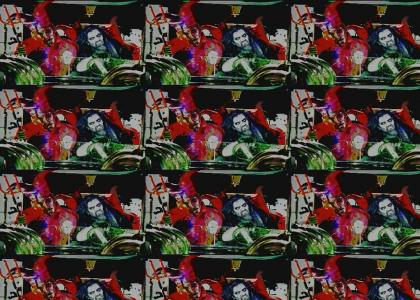 long lost site. made about 9 months ago, lost the file on my comp, unable to be found while searching... found while cleaning out folders, figured might as well post it now. and i added some more.
Other sites with this keyword...
| | | | |
| --- | --- | --- | --- |
| ?rob zombie loves mcdonalds | worldsgreatestdiscjo | 11,449 | (3.90) |
| ?Are you callin' me a chicken fucker? | disween | 1,552 | (3.80) |
| ?Pie Time | shortzi | 981 | (3.75) |
| ?Suzi-X Ridin' Spinnaz | BloodyPython | 800 | (3.73) |
| ?Rob Zombie wins your headset | Inservio | 2,512 | (3.67) |
| ?Rob Zombie at the Roxbury | Ghostbuster | 4,584 | (3.60) |
| ?What Is Zombie Love? | Box-Hoy | 2,070 | (3.50) |
| ?Can't break Devil's Rejects stride! | Outerheaven | 1,109 | (3.47) |
| ?Dragula Slammin' Witches | Kiltron | 1,336 | (3.43) |
| ?P*ssy Liquor | Oenix | 759 | (3.40) |
| ?Devil are lezbien | DearSkk | 2,569 | (3.38) |
| ?Michael Myers | therealdjjoker | 1,286 | (3.30) |
| ?Educated Horses | neoavatar | 565 | (3.25) |
| ?what is rob zombie? | curratchi | 1,558 | (3.21) |
| ?The Devil Rides a Dinosaur | BeChan | 983 | (3.00) |
| ?lol, zombie | gamefreak2811 | 1,316 | (2.92) |
| ?And I Ran | TomcatJones | 2,036 | (2.92) |
| ?Koolaid-Beast (refresh for sync) | HollyWould | 2,838 | (2.80) |
| ?Paul Newman thank you man | TheDorkKnight | 863 | (2.75) |
| ?Another Halloween | Sam-I-Am | 613 | (2.75) |
| ?YTMND Loop Project (June 11) | Genericname | 727 | (2.71) |
| ?I'm Your White Zombie Boogeyman | craptastic | 1,075 | (2.64) |
| ?Never Gonna Stop The Juggernaut! | jeb886 | 1,647 | (2.60) |
| ?The new Rob Zombie Film | stevethelobster | 1,166 | (2.50) |
| ?What is Dragula | DearSkk | 841 | (2.45) |
| ?The Bush crime family | jelneutron3 | 847 | (2.33) |
| ?the host of seraphim | TikTac | 476 | (2.33) |
| ?Just in time for Easter!! | Hoboclown | 715 | (2.29) |
| ?MS paint Fun | saintofallevil | 1,099 | (2.17) |