849 sites have this keyword listed in their metadata, here's one you may hate: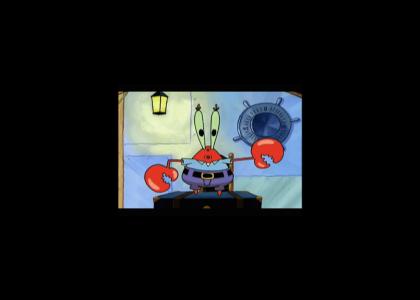 Mr. Krabs: Yes, hello, I was wondering if you could play that song again. DJ: Hmm, which one man? Mr. Krabs: The one that goes: Be boop boop bop. DJ: No man, you're thinking of: Beep boop boop bop boop boop bop. Mr. Krabs: Beep boop boop beep bop?
Other sites with this keyword...
| | | | |
| --- | --- | --- | --- |
| ?The New Government (wait for it) | qinopio | 2,965 | (4.00) |
| ?gabi,"gay"Bee,Gravy, G... | evolo | 663 | (4.00) |
| ?robot rock | evilclownmonkey | 970 | (4.00) |
| ?zap...TWO | silentheaven | 2,677 | (4.00) |
| ?Robo-Creep | grantathon | 999 | (4.00) |
| ?Super Communist Robot | Woyn | 1,983 | (4.00) |
| ?Pum Pum Mechanic | MMDDFF | 2,970 | (4.00) |
| ?Iron Giant - spin me right round | Rikard | 7,169 | (3.99) |
| ?Crow T. Robot (Wisconsin 1985) | GrandTheftWatto | 2,904 | (3.98) |
| ?Hasslehoff Is The Terminator! | Cosmopanda | 7,406 | (3.98) |
| ?Pee-Wee's Ridin' Conky | fango44 | 6,211 | (3.98) |
| ?Fry & Leela Rockit | JaZm0n | 5,661 | (3.97) |
| ?THE GODDAMN ROBOT JEAN! | drunk-ewok | 1,568 | (3.97) |
| ?What is TTS? | Haddas | 3,532 | (3.96) |
| ?QRIO Robot Rave | fantum | 3,278 | (3.96) |
| ?Blue Collar Robot | Flight33 | 1,214 | (3.96) |
| ?Robocop VS Terminator | DunkelDasRosen | 8,514 | (3.95) |
| ?Robots Need Lovin' | SuckaNut | 5,534 | (3.95) |
| ?Lost in SnowBot | Flight33 | 2,949 | (3.95) |
| ?Robo B52 LuvShack Armageddon | xmr11rmx | 998 | (3.95) |
| ?Robot ualuealuea | cykotiq | 5,921 | (3.95) |
| ?Michael Moore is a Robot! | Thorburninator | 7,278 | (3.95) |
| ?Robot House did Hurricane Katrina | pepsipete | 2,279 | (3.94) |
| ?Turns Out Bush Is Really a Robot | DaBest13 | 3,750 | (3.94) |
| ?Electric Chair | somebodysbaby | 888 | (3.94) |
| ?HAPPY BIRTHDAY PAULIE | chiapet | 20,426 | (3.94) |
| ?You're the robot man now dog.com | daleksrock | 2,732 | (3.94) |
| ?Like A Robot | ivius | 9,290 | (3.94) |
| ?Hot Robot Action! | sb-jedibob | 1,847 | (3.93) |