5 sites have this keyword listed in their metadata, here's one you may hate: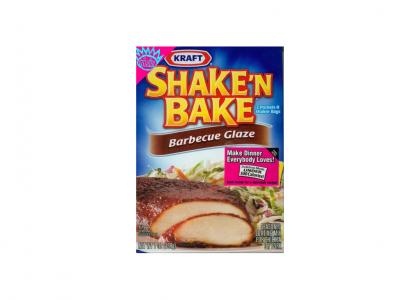 Thoroughly mix ingredients and store in an airtight container. Dip pork chops into mixture or shake in a bag. WARNING: DO NOT SHAKE MORE THAN TWICE! WE ARE NOT RESPONSIBLE FOR ANY DEATHS CAUSED BY SHAKING IT THREE OR MORE TIMES! Bake as desired.
Other sites with this keyword...