3,212 sites have this keyword listed in their metadata, here's one you may hate: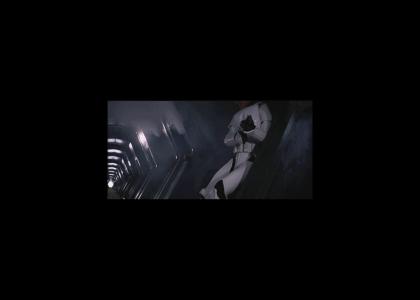 "Wonderful girl. Either I'm gonna kill her or I'm beginning to like her" - P.S. - I'm not stupid, i know its from episode IV - its just a title. thanks to syncan for .psd help
Other sites with this keyword...
| | | | |
| --- | --- | --- | --- |
| ?Leia has NO CLASS, but then neither does Han. | money-hat | 115,310 | (4.43) |
| ?Anakin's Favorite Instrument (ANIMATED) | MenchiFan | 30,587 | (4.43) |
| ?What is Hoth? (Star Wars Love) | MasterSitsu | 191,936 | (4.43) |
| ?Episode VI Unreleased Ending | Daveo | 28,425 | (4.43) |
| ?Time For Han To Pay | VIsraWratS | 11,271 | (4.43) |
| ?Star Wars (Special Abridged Edition) | VIsraWratS | 26,411 | (4.42) |
| ?Newest ROTJ Special Edition | Tei | 8,097 | (4.42) |
| ?I Wanna Rock! | Parabellum | 1,719 | (4.42) |
| ?Watch out, Luke! | qxx | 13,164 | (4.41) |
| ?Giuliani-Wing Makes a Trench Run | Thaddeus-McGee | 8,904 | (4.40) |
| ?Palpatine loves Camels. | fatmammal | 4,147 | (4.40) |
| ?Two Fighters Against A Star Destroyer!? | dedcat | 49,073 | (4.40) |
| ?STAR WARS: Alternate Hairstyles | AskAak | 41,914 | (4.40) |
| ?William H. Macy is a big fan (sync fixed) | bobby-guapo | 14,352 | (4.40) |
| ?How to make any movie better. | hitokirivader | 27,002 | (4.39) |
| ?N*gg* Stole My Speeder Bike | hitokirivader | 115,153 | (4.39) |
| ?Jack Sparrow vs. Alderaan | dedcat | 24,591 | (4.38) |
| ?Vader is a Highway Star | Wolfoxery | 9,496 | (4.38) |
| ?Yoda upvotes himself. | qxx | 18,996 | (4.37) |
| ?Can't Break Darth Vader's Stride | vinwiesel | 78,016 | (4.37) |
| ?Yoda lol'd | V1L3 | 23,111 | (4.36) |
| ?Dr. Orpheus Commands You....OPEN!!! | golions84 | 14,518 | (4.36) |
| ?lol, executor (synced) | Albert-Fish | 58,022 | (4.36) |
| ?Darth Barker Kills Contestant (updated text) | porcellolover | 55,352 | (4.36) |
| ?Wookieee In The Middle | fearcondom | 7,343 | (4.36) |
| ?Hobo-Cruise, Incoming!! | bmcd10 | 29,266 | (4.35) |
| ?lol, x-wing | V1L3 | 32,632 | (4.35) |
| ?Luke's Driving Lessons | BoobonChron | 21,452 | (4.35) |
| ?score one for the Rebellion | fearcondom | 13,608 | (4.34) |