5 sites have this keyword listed in their metadata, here's one you may hate: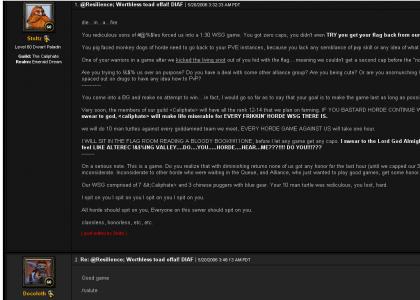 Our guild, Resilience@Emerald Dream pissed off a guild that camped us at the entrance of MC the night before and in many other places before. Here is one of their member's reactions to a WSG they played against us!
Other sites with this keyword...