3 sites have this keyword listed in their metadata, here's one you may hate: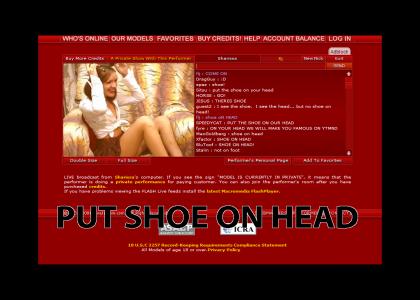 PUT SHOE ON HEAD! feat. Sharissa Shoehead. This is the original. Credit for all the YTMND Vent regulars who took part in raid, along with all the 4chaners who were there too.
Other sites with this keyword...