Report a Site
Rinoa Owns Aerith on hotornot.com!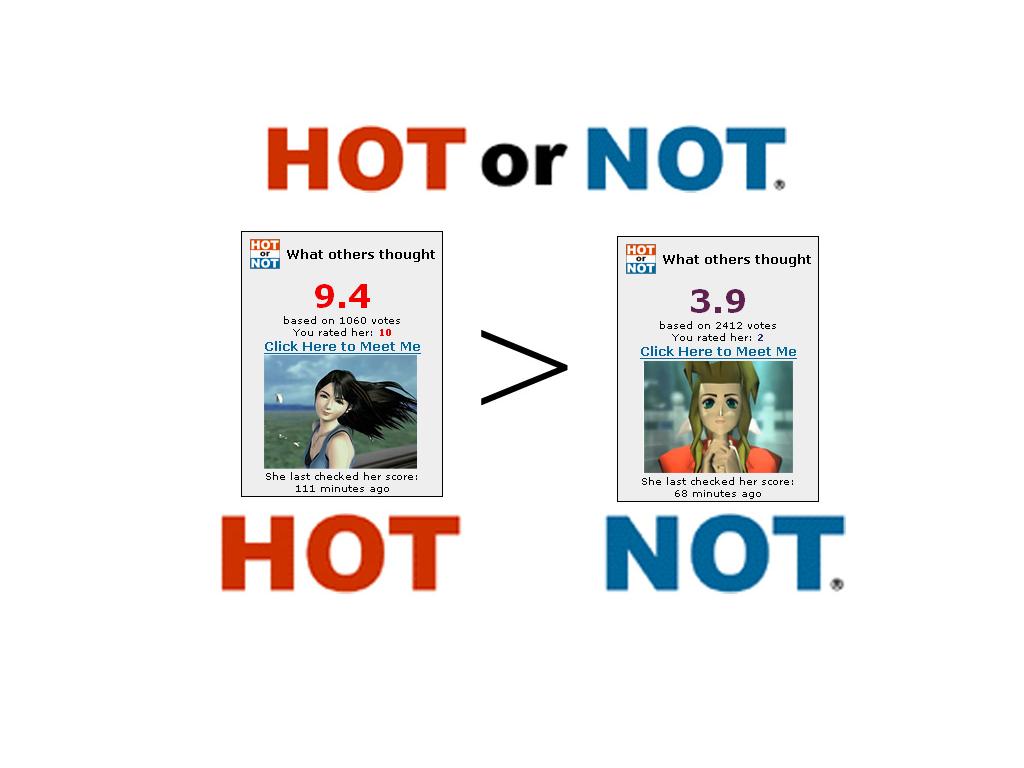 A redone version of my now-deleted YTMND. Crappy Photoshopping fixed. Rinoa is officially voted hotter than Aeris. Just goes to show how far dressing safely and praying will take you. Yup, nothing but a sword in the gut and dropped materia.
Please note that this tool is for reporting sites which are against our terms of service. If your complaint has to do with a copyright or personal issue please see our page and asset removal instructions. Misusing this tool may result in account suspension or deletion.