1 sites have this keyword listed in their metadata, here's one you may hate: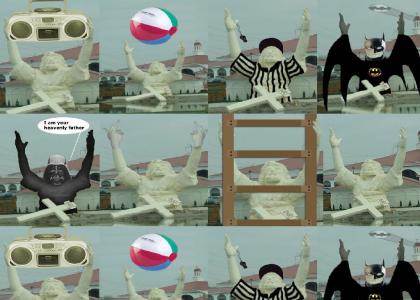 This is a real 62 foot jesus a church in Cincinnati Ohio setup. It sits right next to the highway and cost $250,000.00 to build and paint. We call him "Touchdown Jeebus" Ugly isn't it?
Other sites with this keyword...