12 sites have this keyword listed in their metadata, here's one you may hate: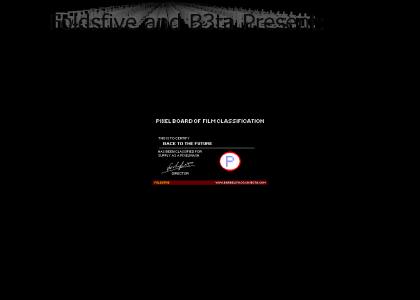 I claim no credit for any part of this site, but Foldsfive's work deserves to reach the largest audience possible. Truely, this is a work of art. Especially because the sound NATURALLY syncs to that of the origional animated show
Other sites with this keyword...
| | | | |
| --- | --- | --- | --- |
| ?Google Earth Finds 88 Miles Per Hour! | ngamer007 | 8,931 | (3.93) |
| ?88TMND: Doc Brown Summons An 88mph Spir88 | Captain-L337 | 3,699 | (3.91) |
| ?OMG HOMER DRINKS BRINE!! (Refresh to sync) | biclops | 5,873 | (3.79) |
| ?BrokeBack To The Future | doctor-acula | 3,656 | (3.76) |
| ?McFly Brings Back Future Artifact | LocutusOfBorg | 3,220 | (3.60) |
| ?88MPHz squarewave (VOAT 88%) | Captain-L337 | 1,483 | (3.55) |
| ?Safety Not Japanese | Squid-Inc | 1,711 | (3.32) |
| ?Medieval 88 Miles Per Hour | luigi | 5,098 | (3.13) |
| ?88 Miles Prowler | WTFman | 1,914 | (2.81) |
| ?CONAN IS...THE FUTURE(IMPROVED) | ashpoop | 4,539 | (1.90) |
| ?MILES!!!!!! | brfandan | 1,577 | (1.50) |