3 sites have this keyword listed in their metadata, here's one you may hate: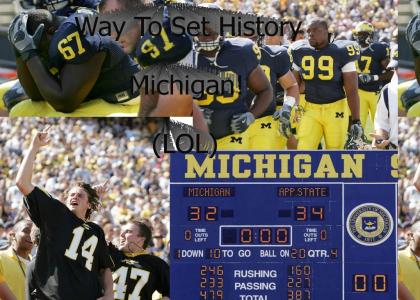 Michigan Loses to Appalachian State on Sept. 1st, 2007, 34-32, in the season opener at "The Big House". No AP ranked Div. I-A team has ever lost to a Division I-AA team ever before. Michigan was ranked #5 at the time. Adding insul
Other sites with this keyword...