1 sites have this keyword listed in their metadata, here's one you may hate: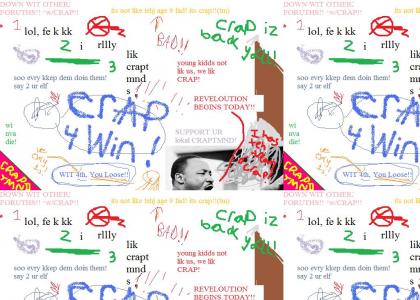 Hello social worker! Is this your last straw? Have you faced another day on YTMND looking up some dumb site dealing with newest fads or inside jokes? It's time for us to rise. Yes my friend, we the CRAPTMNDS should take place in this empty space of life.
Other sites with this keyword...