14 sites have this keyword listed in their metadata, here's one you may hate: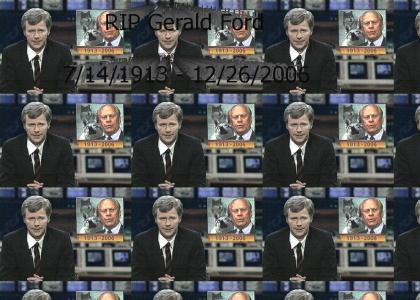 Dana Carvey plays as Tom Brokaw and is going on vacation. So he records a bunch of clips saying Gerald Ford died and different ways he died in case he does in fact die while Tom Brokaw is on Vacation. THANKS TO WARDEN FOR THE EDIT OF 2006 ON THE PIC
Other sites with this keyword...
| | | | |
| --- | --- | --- | --- |
| ?Hans and Franz | KozyKoz | 3,372 | (4.00) |
| ?choppin broccoli! | drjones56 | 40,638 | (3.86) |
| ?And her name was.. Cassandra.. | pestosvitcos | 5,103 | (3.67) |
| ?Turtle club | thegaypope | 2,027 | (3.00) |
| ?Chopping Broccoli | Poopsy | 13,194 | (3.00) |
| ?Gerald Ford vs. Plane (updated pic) | EyeBeatWomen | 1,428 | (3.00) |
| ?127 + 39 - 163 =? | thecheeto | 1,058 | (3.00) |
| ?Choppin' Broccoli! | emcee2k | 2,851 | (2.86) |
| ?turtleturtleturtle | corleontino | 724 | (2.65) |
| ?O RLY GARTH | kabobness | 1,969 | (2.40) |
| ?MEET A CRAZY PIMP AND ONE OF HIS HOES! | billyboogieworrell | 1,206 | (2.22) |
| ?Rescue heroes | JLen503 | 1,143 | (2.14) |
| ?If You Don't Go To Sunday School You&#0... | popnsquat | 2,719 | (1.00) |