15 sites have this keyword listed in their metadata, here's one you may hate: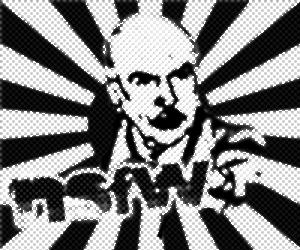 IN LIGHT OF RECENT COMMENTS: YTMND is not a place for promoting your musical taste over anyone else's, especially in the form of downvoting. If you don't like System, bully for you, just judge it as what it is rather than pretending to be an elitist.
Other sites with this keyword...
| | | | |
| --- | --- | --- | --- |
| ?2004 Presidential Debate on the Moon | barf | 8,171 | (4.22) |
| ?Taste the soup... | Improviser | 16,419 | (4.21) |
| ?What's that smell? | b2lskirnir | 14,322 | (4.18) |
| ?Japan: The Movie...PART 2 | guyledouche | 9,784 | (4.10) |
| ?Japan: The Movie | guyledouche | 3,414 | (3.98) |
| ?TOURNAMENTMND2: Hey you | Nilocia | 980 | (3.92) |
| ?TOURNAMENTMND1: Faggy Short Genesis Film | DaveTheRave | 1,952 | (3.91) |
| ?Christian Bale takes on Superman | MediocreMarvel | 27,179 | (3.90) |
| ?Mario hates AdGif (foreallysync'd) | this-guy | 6,002 | (3.79) |
| ?(large image) Indiana Jones impresses Connery | undefinedone | 1,722 | (3.64) |
| ?! nigga almost stole fanfares pears | rubycalaber | 2,292 | (3.52) |
| ?So you want to buy EVERYTHING?...(long load! a... | vigilante4x | 1,801 | (3.13) |
| ?JoeyJoeJoe eats Boca Burgers | Locke5 | 866 | (2.29) |
| ?I'm in despair! | dasrik | 908 | (2.25) |