7 sites have this keyword listed in their metadata, here's one you may hate: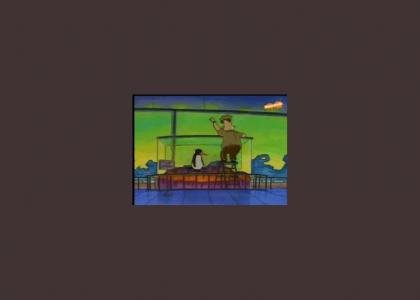 You know you loved that classic Hey Arnold! clip, because there's nothing better than a cartoon penguin continuously puking. The image got slightly messed up in it's timing when I uploaded it, though it shouldn't pose too much of a problem.
Other sites with this keyword...