16 sites have this keyword listed in their metadata, here's one you may hate: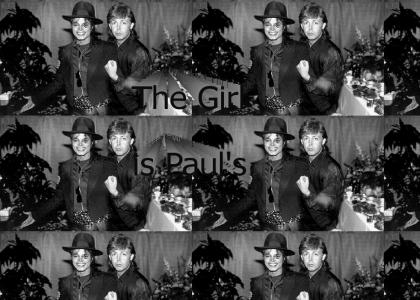 In 1983, Michael Jackson and Paul McCartney fought over a girl. In 1985, Michael Jackson outbid Paul McCartney for The Beatles catalogue. In 2009, Michael Jackson died. You do the math. Now the music and the girl are Paul's.
Other sites with this keyword...
site
user
views
score
?Hey Baby!
foxymcfox
1,947
(3.81)
?MIchael Jackson O's!
Jackrabbitsd87
2,307
(3.71)
?medieval wacko jacko
petro1
1,203
(3.50)
?Dean & Hank are being watched.
Adfest
1,440
(3.50)
?who is michael jackson's makeup artist?
hungmooncho8
984
(3.33)
?RUN AWAY!!!!!!!!!!!!!!
BooberryandCountChoc
1,108
(3.29)
?Jack Thompson gets owned by 14 year old boy
TerraChronicle
4,571
(3.19)
?(

nsfw

) Jacko stole my bike
lyonkind
1,433
(3.14)
?Michael Jackson's Moonwalker
sweartosatan
1,816
(3.00)
?MICHAEL JACKSON AUTOPSY PHOTOS (Fixed...
SpocksBeard
2,895
(2.80)
?Bad Excuse Michael
PopDaTop
1,142
(2.60)
?Cardiac Arrests Are So...
JacobSch
1,279
(2.43)
?face transplant woman reveals secret identity
ubee
1,030
(2.38)
?which one is the costume Jacko
Dalusion
688
(2.33)
?(

nsfw

) Michael Jackson Calls Fox 13 News
CaliCoaster
1,417
(1.00)