17 sites have this keyword listed in their metadata, here's one you may hate: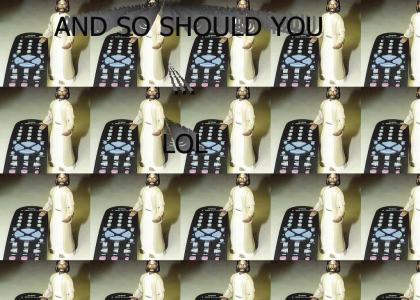 Black Jesus -- Everybody Loves Black People. Without them, there would be no hip hop or rap music. And we all know that the only people who listen to rap music are white people. Come on. You know it's true. We owe them.
Other sites with this keyword...
site
user
views
score
?Stereotypical Jesus!
Reid
14,499
(3.93)
?Black Jesus biatch
Galano
2,989
(3.81)
?That's not Jesus, lol!
hotdogman
6,923
(3.78)
?(

nsfw

) Raptor Jesus vs. Black Jesus vs. Buddy Je...
LordZ0r
6,172
(3.64)
?Black Jesus
SonicDeath10
1,582
(3.31)
?FAKE NIGGAZ D-LUX
billfillmaff
3,613
(3.13)
?Bible Lies!!!!!!!
jonjonleprekon
2,335
(3.05)
?Black Jesus
spaznational
697
(3.00)
?black jesus montage
f33dusf3tus
1,160
(2.89)
?Tookie looks over us all
derekusama
3,919
(2.75)
?snoop D.O double jesus(better sound)
joshamcbosha
987
(2.75)
?Black people are funny.
acedude54
888
(2.04)
?What white people see when they die...
meebabo77
1,098
(1.90)
?My God Owns Your GOd
Gorillakilla
1,528
(1.67)
?Black Jesus Owns Joo!
TehOwnage
544
(1.67)
?Black Jesus at WalMart
Tac
1,400
(1.00)