11 sites have this keyword listed in their metadata, here's one you may hate: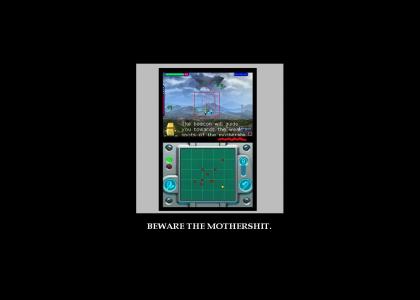 A friend pointed this out to me. This is not an edit, photoshop, or anything, this is a REAL screenshot of the upcoming Star Fox DS game shown at this year's E3. Admit it, it does kind've look like it's saying that.
Other sites with this keyword...
site
user
views
score
?Star Fox- The Golden Years
Lardo
19,116
(3.84)
?Sin City Star Fox
PlatformerMastah
52,499
(3.83)
?Fox McCloud fails at the barrel roll
Outerheaven
6,257
(3.78)
?Pulp Fiction: Star Fox edition
PlatformerMastah
18,713
(3.77)
?Star Wolf Attacks!
Starmanclock
5,117
(3.58)
?Fox McCloud is Emo
shastaman30
4,736
(2.76)
?Starfox Just Doesn't Fly (Fixed)
Ubernewb
3,864
(2.73)
?Fox McCloud back at Arcade at Home Forums
Wartmiller
2,034
(1.86)
?(

nsfw

) Fox are livin' in a fucking trash can!
Bo130
1,819
(1.50)
?Starfox Amarillo
evil-duck
1,348
(1.50)