1 sites have this keyword listed in their metadata, here's one you may hate: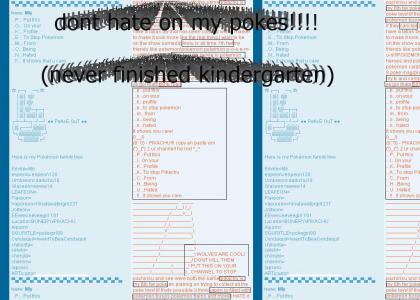 Hey, I think pokemon games are fun, but theese people should've paid nore attention in kindergarten. The one on the left is eevee10214 and the right one is pachidischarge, I THINK. I'm not entirely sure, with all the chain stuff going around among the dor
Other sites with this keyword...